Highlights:
– Heal the whole body and mind
– Release the acccumulated tension and stress from a fast pace city lifestyle
– Improve your sleep and relaxation
– Slow down and create more space within body and mind
– Spring is the best time for calming 'yin' practices to balance the natural 'yang' time of the year
– Set up the whole body for deep healing, growth and repair
– Located within Shanghai city, qr code won't be affected

 Pet-friendly
Destination: Changxing island, Shanghai city
The island is located between Chongming island and Pudong new district. It's a perfect place for vacation with large area of forest and fresh air. It is a quiet island with colonial feel. You can find various activities here such as seasonal fruit picking, karting and horse riding.
Suitable for:
– Both men and women
– Stressed and easily agitated people (stressful job, family life)
– Athletes and anyone who does intense exercises
– Senior people
– Anyone between 20-60 years old
Practices:
Sun Salutation: easy full body work out to stimulate your body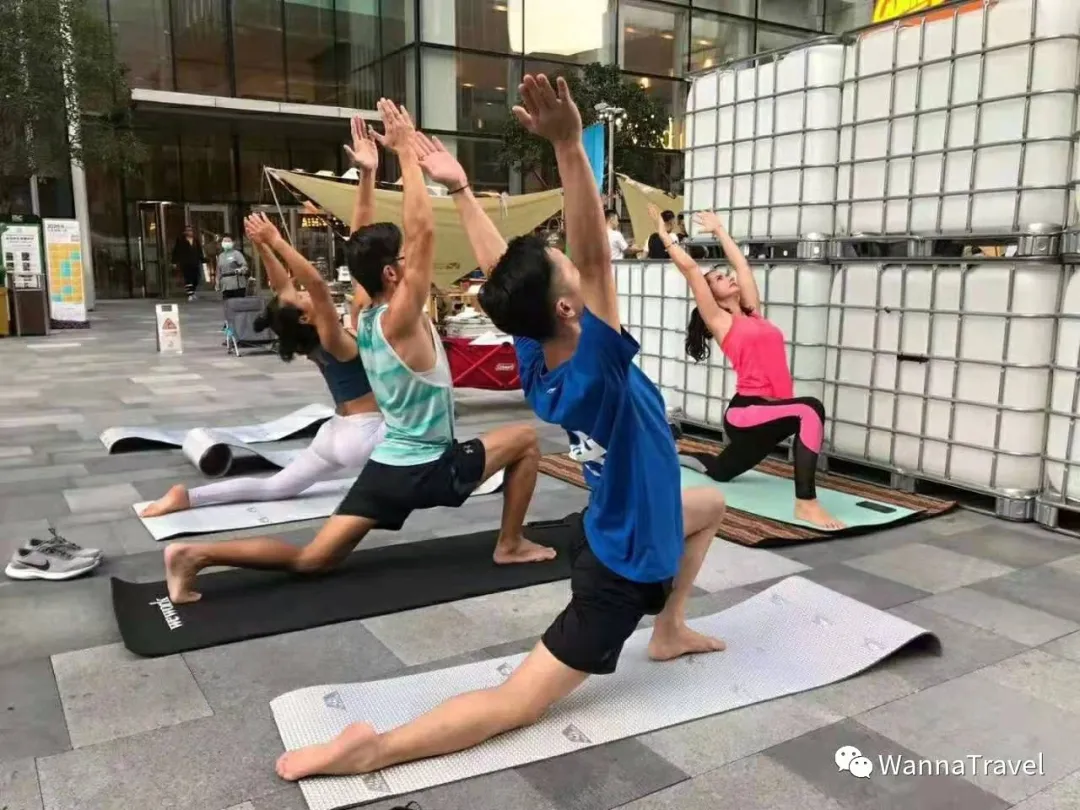 Yoga nidra: guided meditation into a state between sleep and awakeness; gives your body the much needed rest and relaxes muscles
Restorative yoga: relieves the tension and restores body tissues; relaxes the mind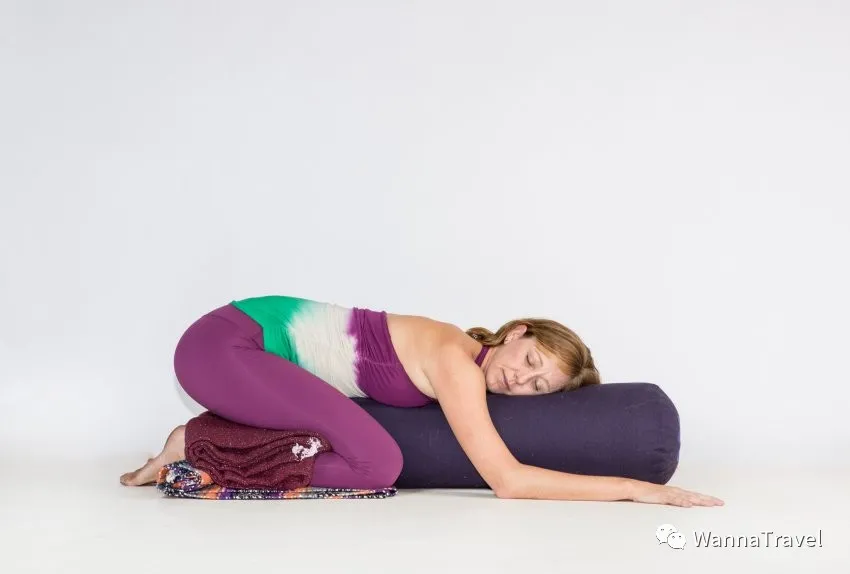 Morning meditation: 15 min guided seated meditation
Pranayama: calming breathing techniques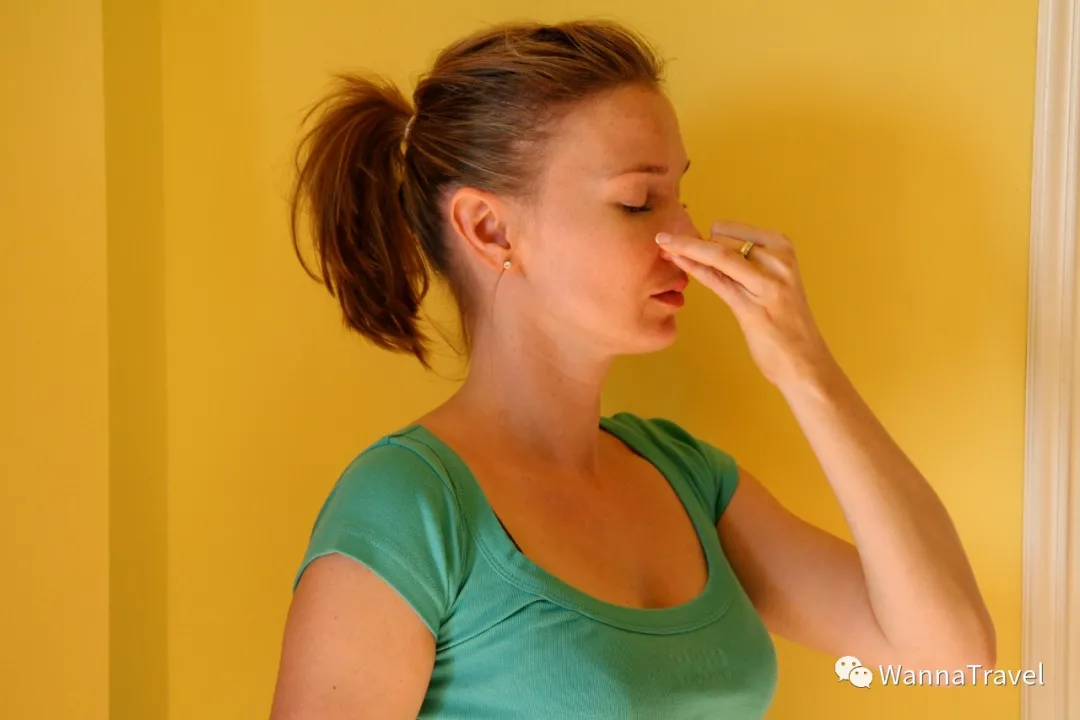 Tibetan singing bowls meditation: relaxes your mind and heals the body with vibrations
Yin yoga: slow strething practice with holding postures for 3-5 minutes; creates more space in body and mind; works on meridians and removes blockages
New equipment for the retreat will be provided (you can take it home): 2 yoga blocks, a bolster and a blanket
DEPARTURE/RETURN LOCATION
People's Square
DEPARTURE TIME
12:00 AM
RETURN TIME
14:30 PM
WHAT YOU NEED TO BRING
passport*, hiking/sports shoes and clothes,
INCLUDED

| | |
| --- | --- |
| private bus,  all meals as per itinerary | 2 nights in the hotel (2 ppl sharing), |
| yoga classes, new equipment (2 yoga blocks, bolster, blanket) | English speaking trip leader |

NOT INCLUDED

single supplement  – 750 rmb,optional activities (karting, fruit picking, horse riding)
 drinks, your personal expenses, invoice
Note: the hotel accepts pets; extra cleaning fee will be charged per room (100-200 rmb). Please let us know in advance of you bring a pet.
Additional information
Day 1
09:30 Meet at Zhongshan park metro station and drive to Changxing island
12:00 Vegetarian lunch and check-in. Free time to relax or walk around nearby
15:00-15:30 Sun salutation [outdoors if the weather is good]
15:30-16:30 Yoga nidra (relaxation)
18:00 Vegetarian dinner
19:30-21:00 Restorative yoga
Day 2
07:30-08:00 Meditation and pranayama
08:00 Breakfast
10:00-11:30 Yin yoga with aromatherapy
12:00 Vegetarian lunch 
Free time in the afternoon to walk around. 
Suggested activity: seasonal fruit picking; horse riding
18:00  Vegetarian dinner
19:30-20:30 Tibetan singing bowls meditation
Day 3
Day 3: B L
07:30-08:00 Meditation and pranayama
08:00 Breakfast
10:00-11:30 Yin yoga [outdoors if the weather is good]
12:00 Check out and have vegetarian lunch
13:00 Drive back
15:00-15:30 Arrive to Zhongshan park