What do you know about Tibet?
By Katie S.
Where is Tibet (I'm gonna be totally honest, I don't know)?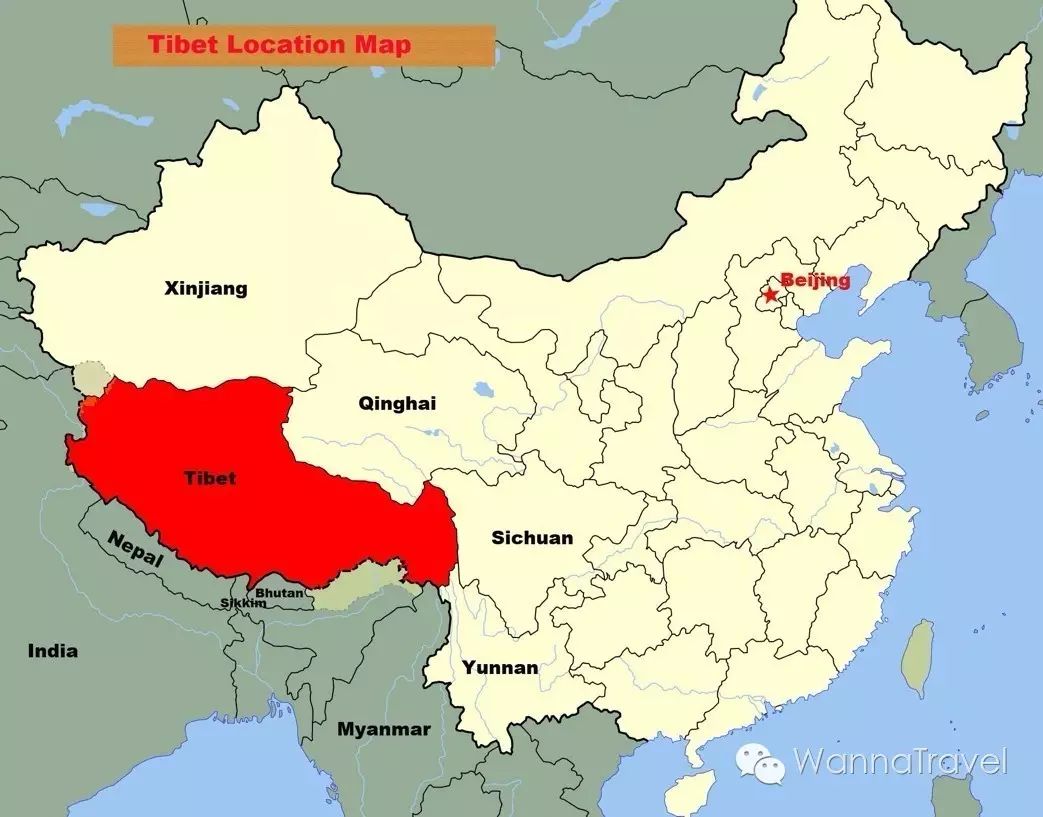 So it's between Nepal (didn't know that) and China (did know that). The Tibetan people practice Tibetan Buddhism, Christianity, and Islam (quite a melting pot for beliefs).
There are 6 million people living in Tibet and their economy mainly consists of agriculture and animal husbandry (don't' worry I had to look that last one up too, for your convenience, Animal Husbandry: the science of breeding and caring of farm animals. You learn something new everyday). Tibet covers about 2.5 million square kilometers and is about 4,000 meters above sea level.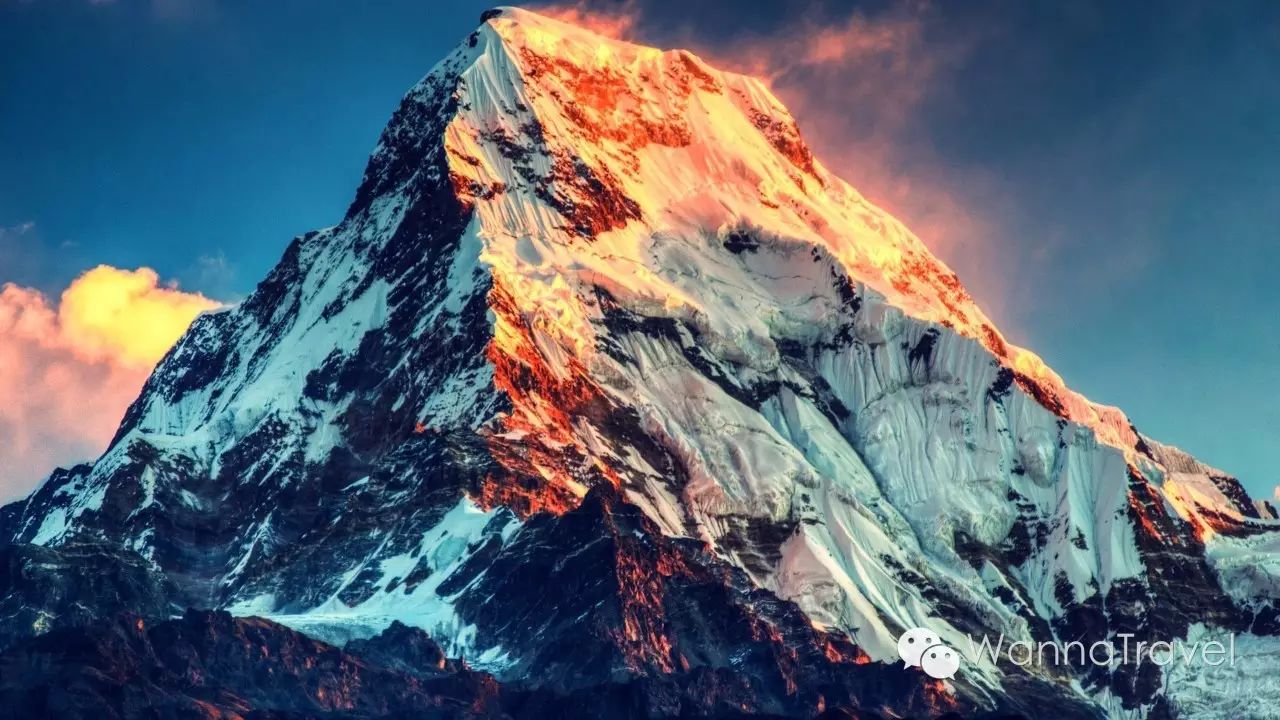 So one of the main highlights of Tibet (probubly the biggest, not just cause it's the largest mountain in the world) is Mount Everest. It stands tall at 29,029 feet (8,848 meters) and is about 60 million years old (it's about as old as dinasours, it might be a dinisour, that's a terrifing thought).
About 200 people have died climing Everest, but that didn't deter the about 4000 people who have climbed it. Not to mention that it costs 25,000 US dollars per person (ouch, that hurt) to purchase a permit to climb this old beast (ya I'm not paying to almost die, not today, or any day probably).
There's even what they call a "Death Zone", which is located at 26,000 feet (you'll reach it if you walk past the last camp, which is why, I'm assuming, it's called the last camp, cause it's the last camp you'll ever see if you pass it!). But I guess it's worth it if you can see 3 different contires from just the summit: India, Nepal, and Tibet (you can literally see over Nepal into India).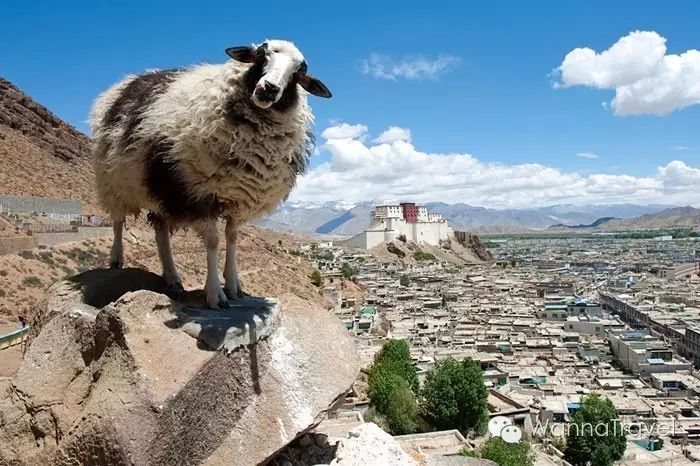 Hello sheep.
This is Lhasa, the capital of Tibet. And being that, it's Tibets' center of politics, culture, and economy. The city covers about 11,583 square miles and is home to 400,000 people. Because of this city's beauty, rich cuture, and history, it's becoming a more and more popular tourist destination (sooner you get there, the better).
One of the most visited buildings in Lhasa is (drum roll please)
Jokhang Temple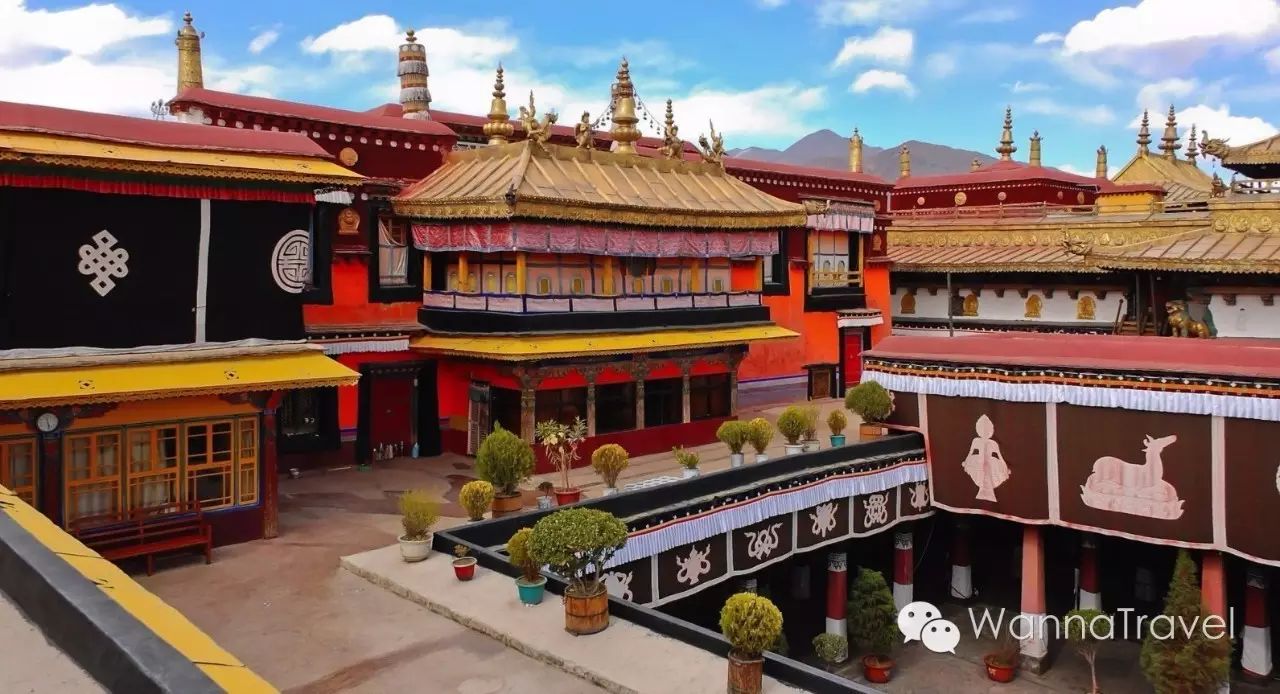 (bet cha can't say that 5 times fast). This temple is included in the World Heritage list by UNESCO and is part of the Potala Palace

(another fun one to say, Potala Potala Potala). It is about 6 acres large and it is considered the most important temple in all of Lhasa because of its key importance to Buddhist pilgrims and it houses the throne of the Dalai Lama (the building itself looks like a throne, look at that thing).
Next stop: The Barkhor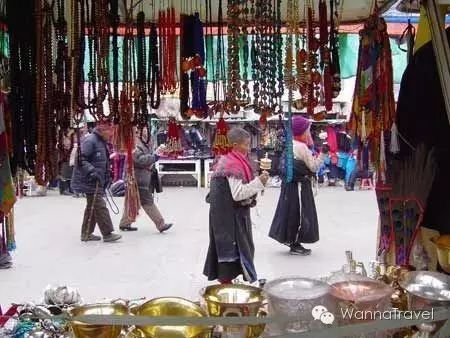 The Barkhor is also located in Lhasa (it's conviently located right around the temple! Literally, it's a giant square. Just for you). The Barkhor is home to marketsgallor, selling silk, trinkets, and jewelry. And many restaurants, local and international, are located in this areaas well (shopping and eating, yes! Someone gets it).
Gyantse is 13,000 feet above sea level (wooh, getting up there, literally) and is considered a mid-sized city with a population of about 20,000 people.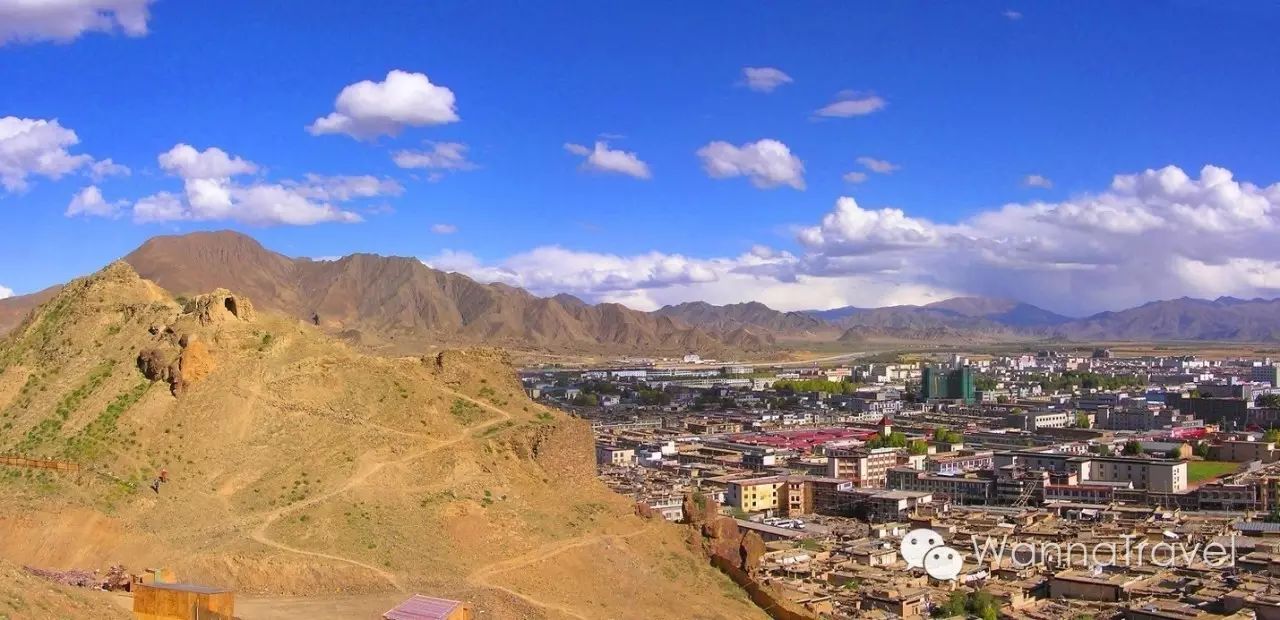 Shigatse. The second largest city in Tibet, about 70,000 miles in size.The main attraction (like it's some kind of amusement park, ha) is the Tashilhunpo Monastery(definitely not an amusement park, I repeat, not an amusement park).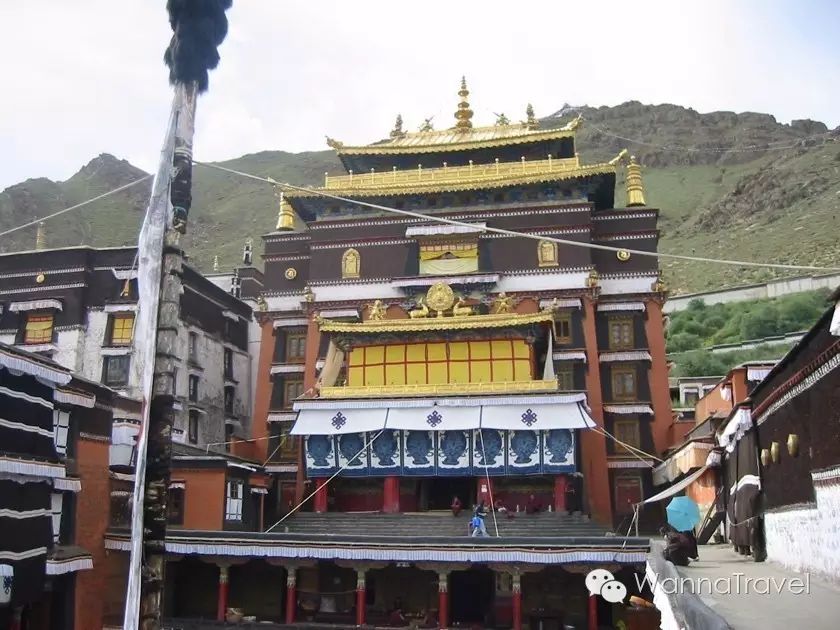 This is the traditional seat of the Panchen Lamas (highest ranking lama after the Dalai Lama).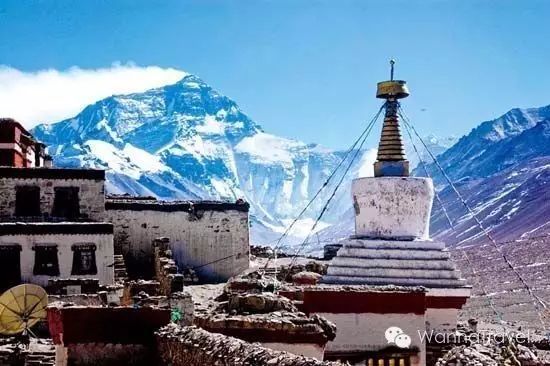 Tibet is also home to the highest monastery in the world, the Rongbuk Monastery (so not only do they have Everest, they also have the highest monastery in the world, kinda makes sense). This monastery is known for being the tallest and (go figure) having amazing views of mount Everest.
Source: http://www.thedailybeast.com/articles/2012/05/21/mount-everest-by-the-numbers-deaths-cost-to-climb-more-mountain-records.html
Something about us:
Check out our 8 days Tibet tour:
– Weekly departures
– Small groups (limited to 12 people)
– Best prices
– Not a shopping tour
– Authentic Tibetan local custom experiences
– Hospitable local Tibetan guides
Schedule:
Day 1: Lhasa
Take an early flight MU2335 to Lhasa.
Pick up from Lhasa airport, transfer to hotel, have a rest and get adjucted to high altitude. Stay in 3-Star Hotel (Yak Hotel or New Mandala Hotel)
Day 2: Lhasa
After you take lunch and then head to Jokhang temple which was founded by the 33rd great king of Tibet in the 7th century, in order to promote the Buddhist religion. Inside you can see the statue of Buddha Sakyamuni at the age of twelve, perhaps the single most venerated object in Tibet Buddhism.
Around the temple Barkhor street where you can do kora (circling the Barkhor street) with pilgrims and locals and buy the souvenirs. Dinner in a local Tibetan family will be arranged.
Viist Sera monastery in the afternoon.
Day 3: Lhasa
Today's tour will first bring you to the Potala Palace, the winter palace of the Dalai Lama. It has been used since the 7th Century by the 33rd great king of Tibet. The most valuable collection are the gilded burial stupas of past Dalai Lamas and meditation Cave of the 33rd great king of Tibet.  Free time in the afternoon (we also offer 2 free activities for your choice)
Day 4: Lhasa to Gyantse by road (253 KM), Gyantse to Shigatse (86 KM)
Today, we have to drive from Lhasa to Gyantse. On the way, passing over the Gampala pass (4790 m),you will have a glimpse of Yamdrok-tso (4400m) .The Lake is surrounded by many snow-capped mountain and in the distance you have spectacular views of Holy Mount Nyenchen Khangsar, (7191m) the highest mountain near Lhasa .Gyantse was historically known as the Tibet's third largest city (after Lhasa and Shigatse). In Gyantse, we will visit the famous Pelkor Monastery and Gyantse Kumbum. After one and a half hour's driving, we arrive in Shigatse, which is the second largest city in Tibet. Stay overnight in Shigatse (Zangba hotel or Manasarova hotel)
Day 5: Shigatse to Rongbuk monastery (400 KM) – EBC
We'll leave Shigatse after getting your Alien's travel permit, and then drive to Lhatse, it is a small town where you can take lunch. After that, you will drive to Shegar and if the weather is clear enough then on the way down to shegar you will view the Mt, Everest in the distance. After 4 to 6 hours' drive we will pass one of the highest Pass in Tibet (pang la pass height 5050m) from that's pass you will view the whole five highest pick in the world. Drive 2 more hours until we reach EBC. (Overnight at Rongbuk tent guesthouse, dorm beds 4-6 people sharing)
Day 6 Mt.Everest base camp – to Shigatse (400 KM)
Have a full view the magnificent Mt. Everest standing like a snow-capped pyramid in front of you at Rongpuk, which is the vantage point for watching Mt. Everest. Then you may trek to Base camp 4/km one way or go to EBC by local bus. After base camp, you can visit Rongphu Monastery which is the highest monastery in the world (5000m) and belongs to Nyingma sect. After that drive back to Shigatse
Day 7: Shigatse to Lhasa by road
In Shigatse, we'll visit Tashilhunpo Monastery, the seat of Tibet's second highest incarnation, the Panchen Lama. After that we will go back to back to Lhasa on the friendship Highway. Stay at Lhasa (Yak Hotel or New Mandala Hotel). The whole distance is almost 280km and it takes 6 hours along the Yarlung Tsangpo River / Bhamaputra River (the Longest and largest river in Tibet).
Day 8:
Drive from Lhasa to airport
Dates of departure and price:
December: 17th, 23rd, 24th, 26th
January: 1st, 5th, 14th, 21st, 26th
February: 8th, 16th
Price: 5800 rmb / person
April: 1st, 3rd, 7th, 13th, 17th, 20th, 23rd, 27th, 30th
May: 2nd, 4th, 7th, 11th, 16th, 20th, 23rd, 27th, 29th, 31st
June: 3rd, 6th, 10th, 13th, 15th, 17th, 20th, 23rd
Price: 6400 rmb / person
June: 27th, 29th
July: 2, 6, 8, 11, 14, 18, 21, 25, 29
August: 1, 5, 8, 12, 15, 18, 22, 
Price: 7300 rmb / person
August: 26, 30
September: 2, 5, 9, 12, 16, 19, 21, 23, 26, 28, 30
Price: 6800 rmb / person
Including: Tibetan permit, transport in Tibet, English speaking Tibetan tour guide, traffic accident insurance, all entrance fees as per itineary, oxygen supply, 1 dinner in local Tibetan family, accomodation in the three stars hotel with breakfast (double occupancy; single suppplement – 1000) and hostel at the base camp.
Not including: flight/train to and from Lhasa, lunches and dinners (except for 1 dinner in local Tibetan family), breakfast at Rongbuk monastery, your personal expenses, tips to guide and driver,  invoice
Documents for Tibetan permit:
1) Flight/train
2) Scanned copy of passport in color
3) Scanned copy of visa in color
4) Scanned copy of entry stamp in color
5) a) Scanned copy of work permit in color (with work visa)
b) Scanned copy of university enrollement in color (student visa)
PLEASE NOTE: The schedule may be adjusted due to weather conditions or unforeseeable events. If Tibet closes its border and no permit can be issued, full refund will be provided.
How to book:
1) FIll up the booking form on our website: www.wannatravelshanghai.com/book-now/
2) BOOK YOUR SEAT by transferring 1000 RMB deposit (100% of price needs to be paid 10 days before the trip)
3) Receive confirmation by email
Cancelation policy: in case of cancelation, the deposit is not refundable and cannot be used for another trip unless the replacement has been provided.
Wechat: wanna-travel1
Email: wannatravelshanghai@yahoo.com
Phone number: 13764884661
Follow: wanna_travel
Facebook: www.facebook.com/wannatravel1